Episodes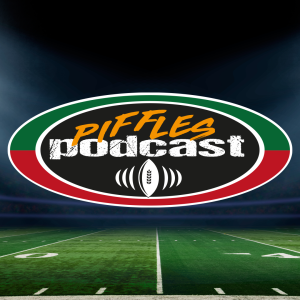 Tuesday Nov 14, 2023
Tuesday Nov 14, 2023
Alex's streak of the most hair ends at 1 episode as the boys welcome former Riders sideline reporter and call in show host, Daniella Ponticelli to the show.

In the Opening Kickoff Alex, Greg, and Steve with Daniella talk the latest Riders news, break down the CFL Divisional Finals, and talk about Daniella's time around the team, her future, and opening up her private life.
In Odds and Endzones, the guys break down the Grey Cup match up with the Bombers and Alouettes, Randy Ambrosie's really early State of The League Address, and a head coach update.